Who said Concrete look can't be awesome?
– Muriwai – West Coast
On this unique project the team behind Italian Eco Style ltd had to really stretch themselves to create a unique bespoke look for the owners of this beautiful new build nestled on this beautiful section looking over Muriwai Beach. 
The concrete look we imagined for this place is completely different from previous projects where we applied concrete finish since this home is surrounded by the West Coast country side with so much nature surrounding the building. We decided to look for a more organic and natural finish bringing together modern and traditional in a way that was only possible by refining multiple coats of material to create softness and elegance while maintaining  the client idea. From what you can see in the photos we were able to resurface a multitude of areas including the luxurious bathroom which required even more care as all wet areas do.
The client was absolutely blown away and we thank them for their trust in making their home beautifull !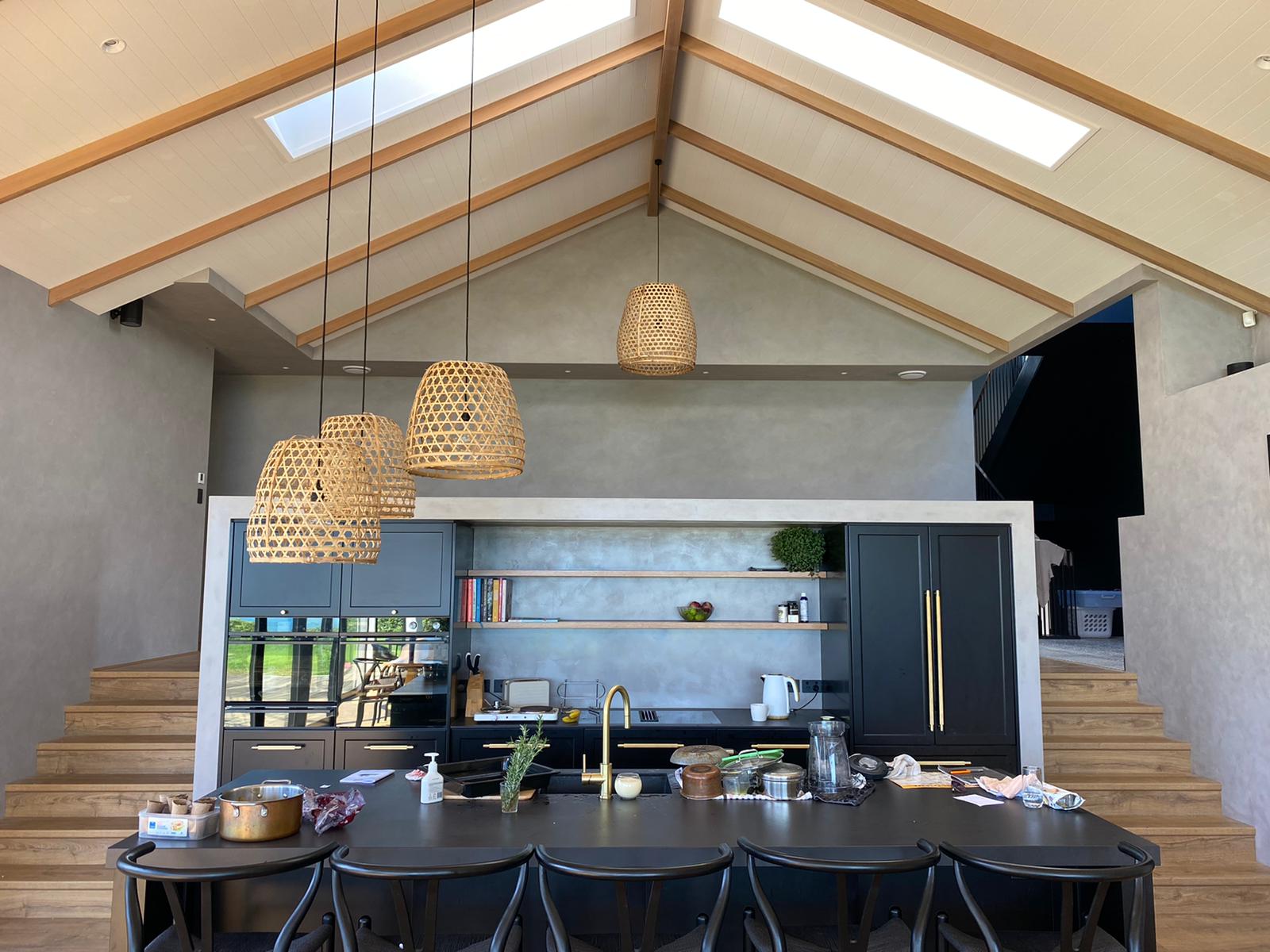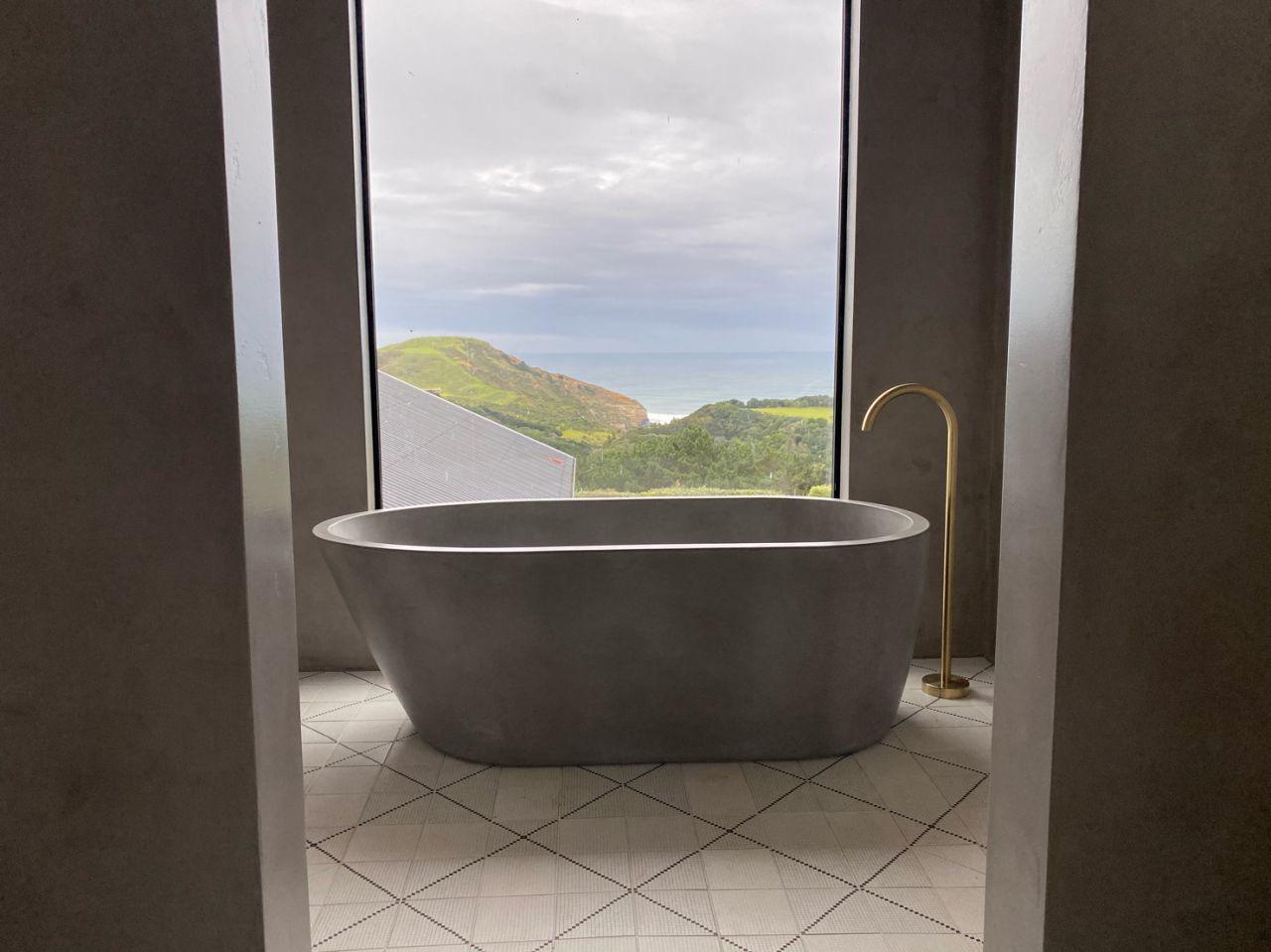 Classic Roman Style in Remuera  – Auckland
When great taste meets elegance, no other finishes can make a such compelling statement. To renovate this high ceiling stairway already enriched by fine wood and hand woven carpet, the Italian Eco Style team has gone through an extensive research on what finish we could add in order to create a subtle yet elegant environment.
This staircase on 3 separate levels displays natural light through a very large skylight which fills the staircase from top to ground floor .
We recommended a very elegant Roman style texture using our Marmorino Classico. Marmorino Classico allowed us to craft surfaces with depth and movement due to the natural light.
The designer panels protruding from the walls allowed us to play with the edges creating ever changing shades. This work of art took us quiet a few days and a lot of attention to details resulting in a outstanding finish.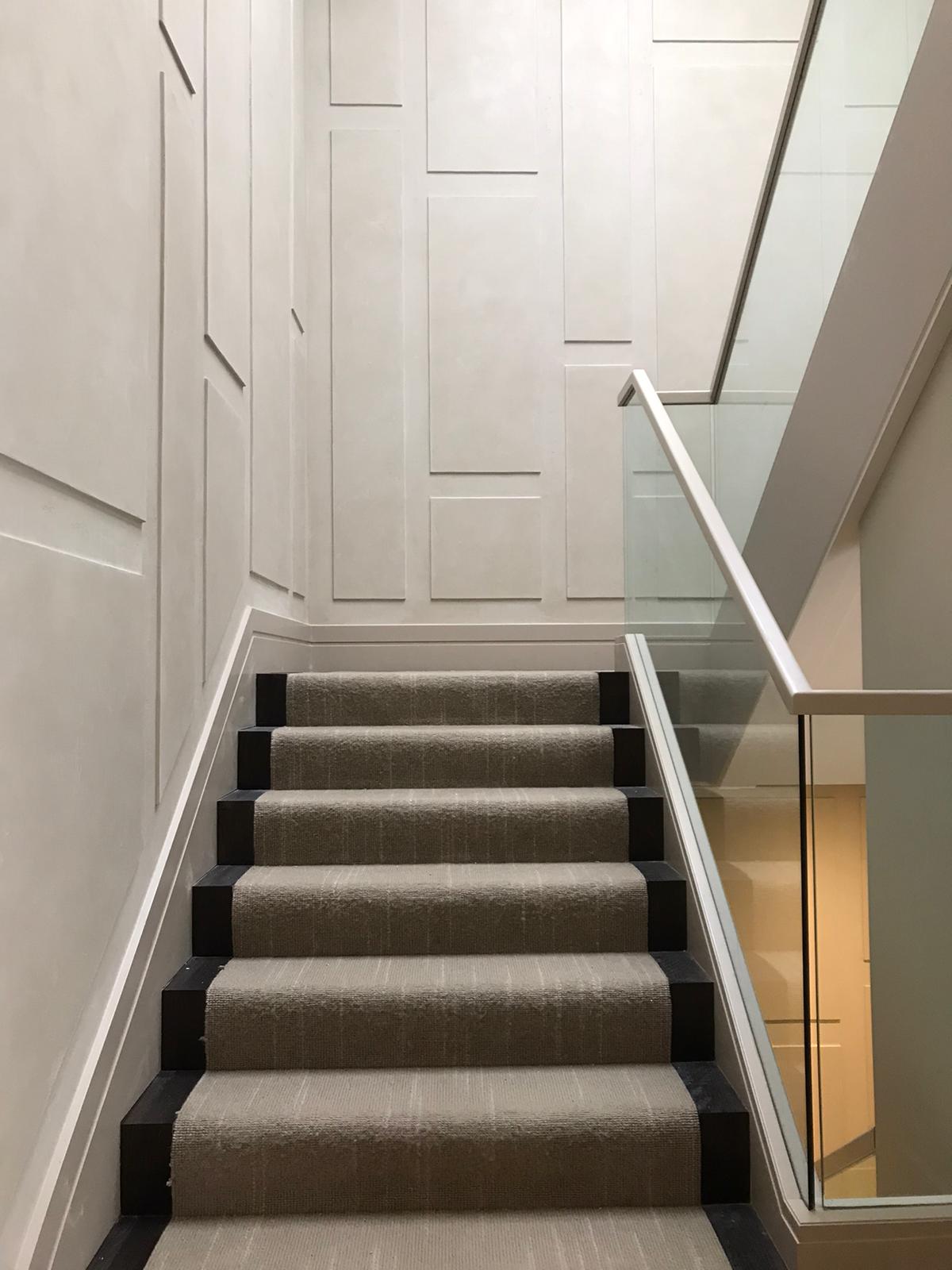 Luxury Apartment – Vincent Street – Auckland
Fully renovated Luxury Apartment in central Auckland, the owner asked us to give his huge living area a contemporary modern look with reminiscences of a vintage era.
We used our textured Venetian Plaster ( Crazy Stone ) in 2 different colors to resemble a modern yet classic finish where we added a golden glaze through the texture we created on the plaster to add more depth and prestige to the finish. The traditional European wooden floor was a perfect match to our walls completing this exceptional design we recommended to the owner which was incredibly grateful to us.
" I am grateful to the Italian Eco Style team for turning my apartment into what I envisioned, I gave them the idea and they made it happen !!! " J.M. – owner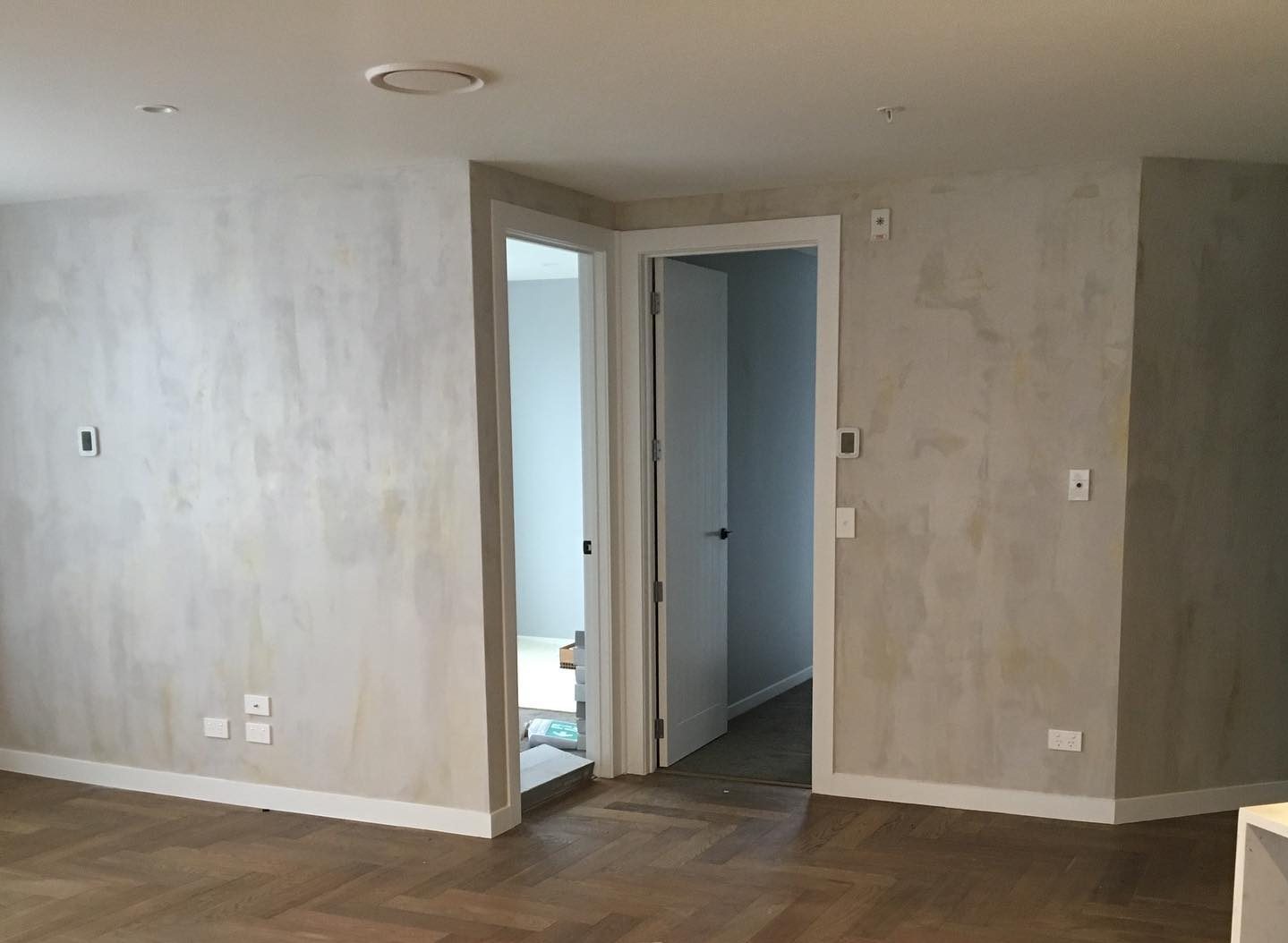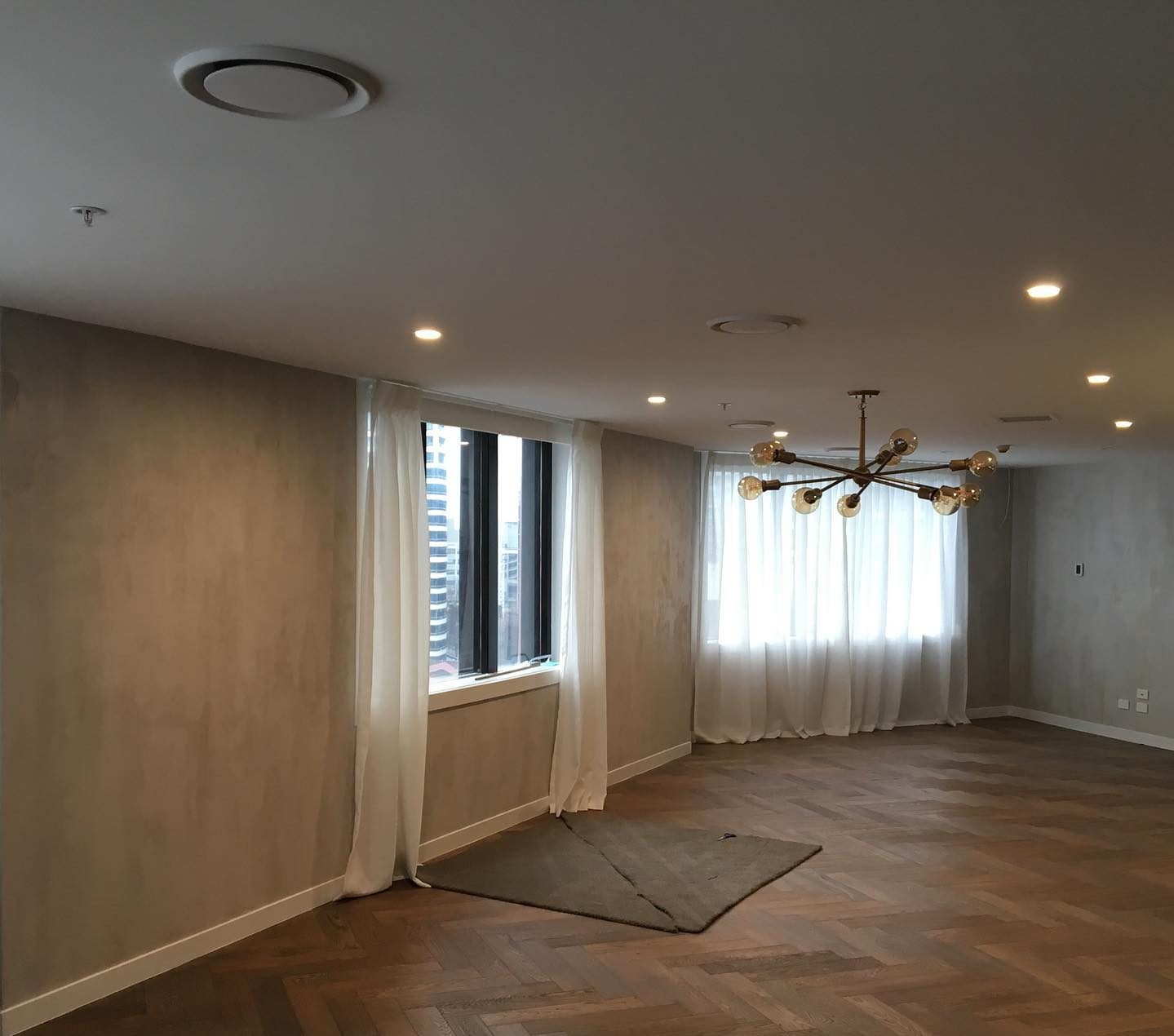 MadMex – Westfield New Market
Another project delivered on time actually beyond time since it was completed by working tirelessly in 4 days against the clock, day and night! Paolo and his team made sure this MadMex had the rustic Mexican look on the exterior facade by using a Marmorino Classic by Advanced Spirito Libero entirely execute by hand using 3 different sizes stainless trowels, while the interior was elegant Mexican look crafted by using Marmorino Fine which is a lot finer marble and lime plaster always from Advanced Spirito Libero.
" Semplicity is the ultimate sophistication "
Quote by Leonardo Da Vinci